Sketching a Building


CreativePotato industries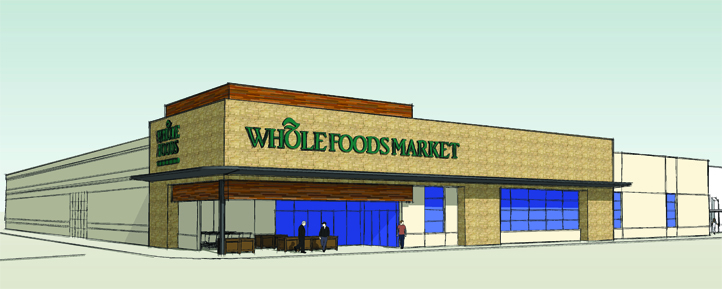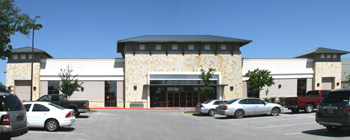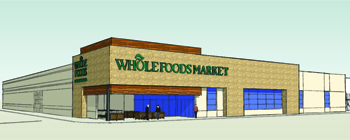 For this project, the client wanted to change an existing building to a corner entry. The real trick was to hide the strong (and structural) center elements and to shift visual focus to the corner. Using a sunshade study I was able to show that the eyebrow element in the redesign was not essential for shading and could be eliminated for cost savings.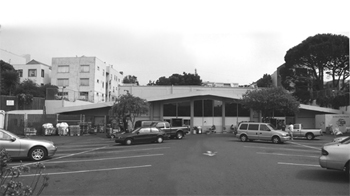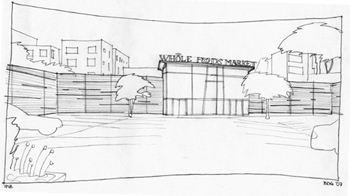 In this renovation, the existing building sits behind a parking lot bordered by rising concrete walls and an assortment of fences. My solution wraps the site, including the front elevation, with a nest of horizontal boards that unify the space and provide a branding and signage function along the narrow street approaches. The middle third is built out with a glass box and clerestory that acts as a focal point both inside and outside the building.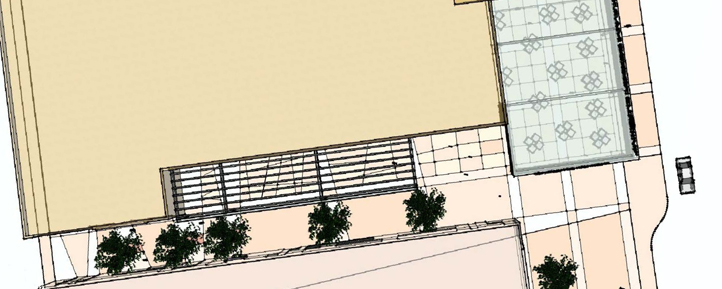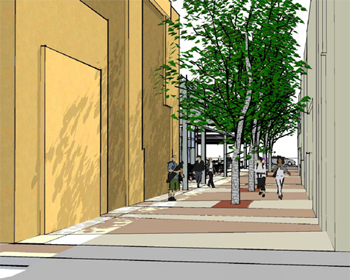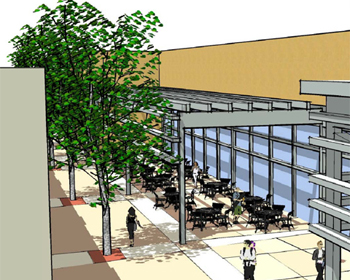 An impending redevelopment conversion into an outdoor mall offered the opportunity for an existing tenant to create a new main entry and an outdoor seating area adjacent to one of the new paths of travel. In my solution, the path is marked by paving joints that increase in regularity, drawing the pedestrain toward the main entry. The joints intersect the adjacent walls, which are rendered in a three-tiered relief, reinforced with color tone changes.
"where tomorrow is the future"